Dry Needling Manassas VA
Universal Health & Wellness Center is the leading provider of dry needling services in Manassas VA and Northern Virginia. Our advanced dry needle therapy treatments significantly reduce pain from muscle trigger points for all age groups. We are one of the only doctors for dry needling in Manassas VA, Centreville VA, Gainesville VA, Woodbridge VA and Chantilly VA.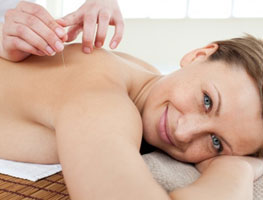 Our expert physical therapist Dr. Raul Aguilar has received professional training and studied dry needling techniques at Myopain Seminars. He now utilizes his knowledge and experience of dry needle therapy to help his patients relieve pain, expedite recovery from sport and work injuries, and increase mobility.
What is Dry Needling?
Dry needling is a very safe and effective technique that is used to eliminate myofascial trigger points in muscles and soft tissue. Trigger points are contracted bands in a muscle that are irritated, which are related to the pain cycle. Most people have these trigger points in their bodies and are unrecognized.
To most, dry needling resembles acupuncture because both use the same needles. However the two are very different. Dry needling treatment involves going much deeper into the tissue to find trigger points. This causes a muscle release that relieves pain and tension by improving blood flow and allowing the area to heal.
What are the Benefits of Dry Needle Therapy?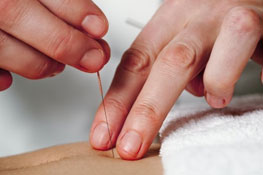 One of the greatest benefits of dry needling is that patients can receive treatments fairly quickly to relieve their pain. In fact, just a few minutes of dry needling treatment can be comparable to 30 minutes of traditional massage and is much more effective. After receiving needle therapy targeting the trigger points, patients see an instant increase in range of motion and muscle performance.
One of the reasons that dry needling is so effective is that it actually targets the pain at the source, which is the trigger point. In fact, this treatment is so effective that professional athletes, such as the Washington Redskins, are now utilizing the same dry needling treatments as those provided at Universal Health & Wellness Center, here in Manassas VA.
What Conditions Can Dry Needling Treat?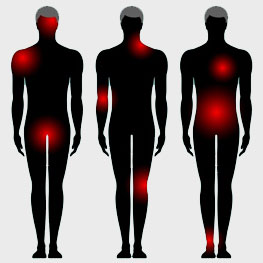 Myofascial Pain Syndrome
Lower Back Pain
Sciatic Pain
Headaches
Hip Pain
Knee Pain
Strain Injuries
Tennis Elbow
Running Injuries
Neck Pain
Shoulder Pain
Muscle Spasms
Tendinitis
Fibromyalgia
For Effective Dry Needling in Manassas VA, Call Universal Health & Wellness Center at (703) 366-3199